Famous Irish Songs:  Played or Sung, A Musical Expression of Your Love for the Emerald Isle!

In our opinion, famous Irish songs are among the most alive and creative out of all the world's musical styles.
We Irish love a great story, and we love dancing and singing to jigs and reels.
We also enjoy our whiskey (and based our personal experience that's not too much of a stereotype!) After all, "whiskey" is literally an Anglicized version of the Irish word for "the water of life!"
Put all that together and you have one of the most popular types of music from Ireland - the Irish "drinking song" or pub song.
Additional types include the 'hardship song' and 'stories of war' - among others. We'll give you examples many kinds of famous Irish songs below!
Famous Irish Songs: The Irish Pub Song

One of the greatest Irish drinking songs is Whiskey in the Jar, which the Irish rock band Thin Lizzy once introduced as the Irish National Anthem!
The song tells the story of a fellow who steals from, (and later ends up dispatching) Captain Farrell - thanks to trickery by the fellow's gal Molly.
The song is sung from the prison cell of the main character.
Other classic Irish drinking songs include "Wild Rover," "Fields of Atherny," and of course the notorious Molly Malone (Cockles and Mussels.)
For many more examples of Irish pub songs and drinking songs, visit our pub songs section here!

The Irish Hardship Song

Another tradition in famous Irish songs seems to be the "hardship song." These songs often combine tragedy with humor.
One of the most entertaining is The Sick Note (also known as "Paddy and the Barrel," "The Bricklayer's Song," or "Why Paddy's Not At Work Today.")
"The Sick Note" tells the tale of one Paddy who had to lower some bricks down to the ground from the 14th floor where he was working, and decided that he wanted to get the job done faster by putting them in a barrel.
Needless to say, he ends up with some broken bones—which is "why Paddy's not at work today."
Irish Stories of War in Song

A third type of Irish folk song appreciated on both sides of the Atlantic orients around the American civil war and the involvement of Irish fighting men.
Among these war-songs are "My Father's Gun," "Meagher is Leading the Irish Brigade," and "The Harp of Ould Erin and the Banner of Stars."
Irish Folk Songs

The impact of Irish folk songs can be traced as far back as the 18th century, telling stories of war, heartbreak and the joys of a hearty brew.
These simple songs from Ireland have a long lasting, haunting quality to them that has led to their ongoing popularity.
Today you'll find folk songs from Ireland re-created into many of the new modern Irish Rock music versions, played by groups like the Dubliners and Flogging Molly.
Click here for information and examples of wonderful Irish folk songs
Irish Christmas Songs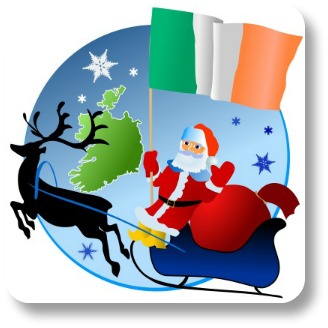 Irish Wedding Songs

Want More?
Here's a fun way to check your knowledge of Irish music... Download our fun, free Irish Music Crossword Puzzle.
Give it a go and let us know what you think!
We Loved Famous Irish Songs.  What's Next?

Enjoying Irish music is a fun and timeless way to share your Irish side with others.  For many more examples, visit our main section on Irish music here.

If you enjoyed this page, please take a moment to share your feedback about it, or any other part of our site, using our contact form here.
In the meantime, thank you so much for visiting Famous Irish Songs!  Click on another topic above to continue your exploration of Irish culture and traditions, and to share your Irish side with the growing community at Irish Expressions.com!
PLEASE SHARE US WITH YOUR FRIENDS

YOU CAN FIND US ANYTIME ON ...