Satisfy Your Irish Food Cravings with Free Irish Recipes!
---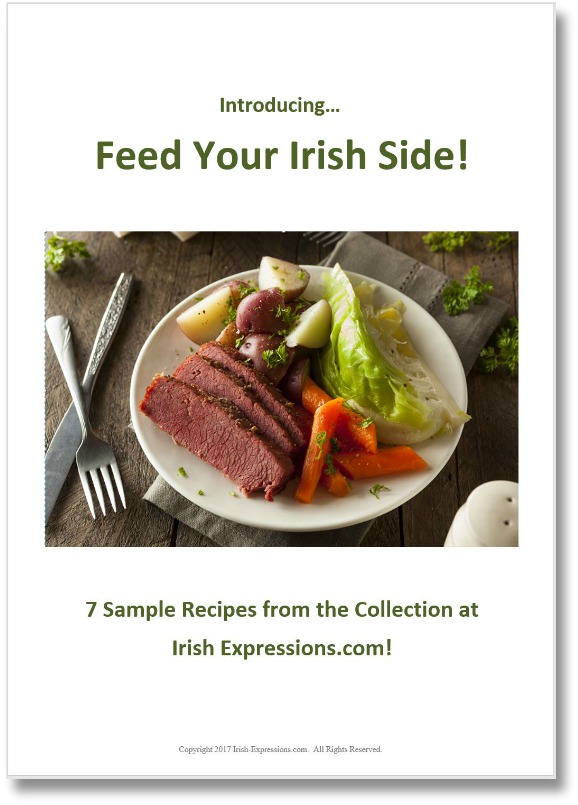 Serving Irish food is one of the most delicious ways to share your Irish side with friends and family!
Learn how to make classics like Corned Beef with Cabbage, Irish Stew, Bangers and Mash and more...
Enjoy fun background information, 'notes from the Chef' and other fun extras...

This is our gift to you - 100% Free!

No waiting:  Get your recipes instantly and try one tonight!
PLEASE SHARE US WITH YOUR FRIENDS

YOU CAN FIND US ANYTIME ON ...