The Unicorn Song: One of the Most Familiar Pub Songs in the World!

The Irish love of music is expressed - loudly - in the Unicorn song, at pubs across the Emerald Isle and around the world.

At first glance it's a surprising choice for beer lovers considering its childlike lyrics but when you hear it and sing along with it, you will understand why it is so beloved. 
In a few moments we'll give you a link to listen and sing along.  But first...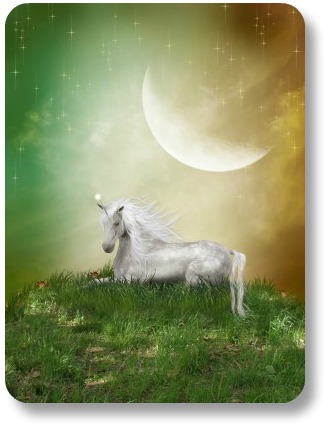 The People Behind the Unicorn Song

This famous song was actually written by Shel Silverstein, a popular American poet, cartoonist, screenwriter, author of children's books, and singer-songwriter.
He released his own version of the song in 1962 as part of his Inside Folk Songs album.
But it was the Irish Rovers who made the song popular in the Emerald Isle and in the rest of the world.
In fact, it is one of the most famous songs by the band with over 8 million copies in worldwide sales and growing.

The Irish Rovers, which were named after the popular traditional Irish song of the same name, is a Canadian Irish folk group.
The original members - Will Millar, George Millar, Jim Ferguson, Joe Millar, and Derek Swinson - were born in the Emerald Isles but immigrated to Canada, thus, the "Canadian Irish folk group" label.
Other members in later years included John Reynolds, Ian Millar Sean O'Driscoll, and Fred Graham, all of whom are also from Ireland.
Where Did It Come From?

When the Irish Rovers Unicorn Song became popular on the Irish airwaves, it quickly became popular in the pubs.
Such is its popularity that regular patrons will sing it at the tops of their voices several times in a row! 
Many pub patrons will content themselves with humming along to the piped-in music but you can be sure that even their kids at home can sing the lyrics by heart.
You might be surprised that the Unicorn Song has nothing to do with the Emerald Isles or with Irish culture or with Irish icons.
Its popularity can be attributed to a number of factors – Irish Rover's popularity, fierce sense of Irish pride, and catchy tune – but there's no doubt that it has become a staple in Irish culture today.

The lyrics of the song are as catchy as the music, thanks to Shel Silverstein's gift for words.
The words roll off your mouth like sweet candy while the melody encourages joining in the crowd for a hearty sing-along jam.
Think of the song as like a wave of happiness rolling over and engulfing everything that lies in its path – and to think that the song is about the extinction of the unicorns, at that!
The Story

The Irish Rovers Unicorn Song tells the story of Noah and the Great Flood but with a twist.
When Noah started calling in the animals – two by two, as the biblical story goes – he saw that the unicorns were splashing in the rain, playing silly games, and hiding despite being called to the Ark multiple times.
Noah closed the doors because the flood waters were rising, thus, leaving behind the unicorns to drown. And that is why:
"But you'll see green alligators and long-necked geese,
Some humpty backed camels and some chimpanzees.
Some cats and rats and elephants, but sure as you're born,
You're never gonna see no unicorn!"
Want to sing along?  Find the complete song here:
So what is YOUR Favorite Irish Music Experience?
U2? Riverdance? Celtic Woman?

A rollicking night at an Irish pub you can't remember?

Come share your experience with others, by publishing your story on Irish-Expressions.com!

It's easy! Just follow the instructions below.
I'm Hooked!  Where Can I Find More?

One of the easiest and most enjoyable ways to live your Irish side is to listen to Irish music - particularly Irish folk songs and pub songs.

In addition to the delightful unicorn song, you will find many, many exciting examples of Irish music here!

Meanwhile, if you enjoyed this discussion of the famous unicorn song, please take a moment to share your feedback about it, or any other part of our site, using our comment section below. 
Or send us an email using our contact form here. 
Don't forget to register for our monthly newsletter (upper right corner of this page) to get regular updates and great ideas sent directly to you!  Just enter your email address - we'll do the rest!

And thank you so much for visiting! 
Now, choose another topic to continue your exploration of Irish culture and traditions, and to share your Irish side with your growing community of friends at Irish Expressions.com!
PLEASE SHARE US WITH YOUR FRIENDS

YOU CAN FIND US ANYTIME ON ...