Irish Music:  Play It, Sing It, Dance to It, To Express Your Love of Ireland!

Irish music has been one of the most popular styles of music around the world for decades, especially with the popularity of artists like U2 and Enya as well as dance acts like Lord of the Dance and Riverdance.
Where Can I Have an Online Irish Music Experience?

Right here!  We scan the web weekly for the most exciting Irish musical images, stories and performances.  We post them on our Facebook page, and highlight them below.  Come back often to see our latest feature!
We love this performance by the Innova Irish Dance Company!

Tell Me More!

Irish music is also one of the oldest musical forms still popular today, with songs dating as far back as the 600s.
Music from Ireland began to have a global influence in the beginning of the 20th century, with the emigration of Irish people from their native country to other parts of the world. 
Over 4 million emigrated to the United States alone, where Irish folk songs influenced the development of country music and bluegrass in that country.
But wherever it is played, music is central to Irish culture.  And you can learn a lot about what it means to be Irish by playing, listening and singing to it!
Irish Music Instruments

Traditional Irish folk music is based on a few staple instruments.  Together they produce an unmistakable Celtic sound.

Having been a musician most of my life, I enjoy learning about these instruments, listening for them in traditional and popular music, and sharing information about them with friends and family.
Click here for more information on traditional Irish music instruments.

Irish Songs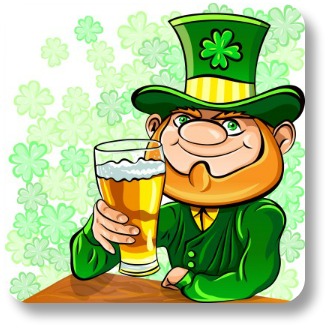 In our opinion, Irish songs are among the most alive and creative out of all the world's musical styles.
We Irish love a great story, and we love dancing and singing to jigs and reels.
We also enjoy our whiskey (and based our personal experience that's not too much of a stereotype!)

Put all that together and you have one of the most popular types of music from Ireland - the Irish "drinking song" or pub song.
Many other famous Irish songs include 'hardship' songs and and 'stories of war' - click here for our section on famous Irish songs!
Irish music that is passed from generation to generation, with or without the influence of the drink, can be referred to as Irish folk songs.  For more information on this kind of music in Ireland, visit our page on Irish folk songs!
Finally, some Irish songs are written specifically for special occasions.  For examples of this type of Irish song, check out our sections on Irish wedding songs, and Irish Christmas songs.
Irish Rock Music

The 1960's and 1970's the growth of Irish rock music, initially performed by showbands that traveled the Island, emulating the so-called British invasion.
These early bands mostly played popular British and American hits. 
But from the 1970s onward, Irish rock (otherwise known as Celtic rock) took on a life of its own.
Click here for terrific examples of Irish Rock Bands and their musical styles.

Celtic Woman Music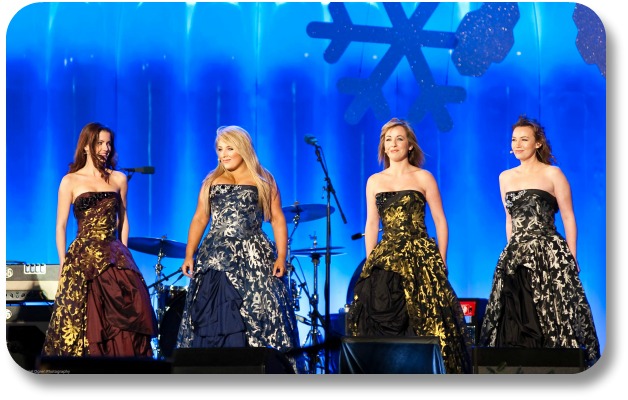 Gaelic Storm Music

When we think of Gaelic Storm music, we recall sitting in a small pub near a fire, sipping a pint, listening to amazing music being played, while outside the wind whips and the rain pours down.
This special group creates a feeling of bringing people together through music. We forget our worries and lose ourselves in sound, tapping our feet to the pipes, strings and drums.
Click here to bet better acquainted with this terrific group!

Riverdance Music

If you go to see a performance of Riverdance music, don't expect to see anybody shaking their booty!
The core of the show is traditional Irish step-dancing, involving intricate footwork and leg movements, with a mostly still upper body.
The show got its name in 1994 when Moya Doherty created an act to fill time while judges tallied their votes for the Eurovision Song Contest.
We Loved Irish Music!  Where to Next!

Enjoying the music of Ireland is a fun and timeless way to share your Irish side with others.

If you enjoyed this page, please take a moment to share your feedback about it, or any other part of our site. Use the comment section below, or our contact form here.
In the meantime, thank you so much for visiting! 
Click on another topic above to continue your exploration of Irish culture and traditions, and to share your Irish side with the growing community at Irish Expressions.com!
PLEASE SHARE US WITH YOUR FRIENDS

YOU CAN FIND US ANYTIME ON ...