"LOVE LOVE LOVE this site.  It is so informative. I will be married to an Irishman in the very near future and I'm trying to learn as much as I can of his culture.  Thank you for this site."
- Stacey from Ontario
Irish Slang Words: A Fun, Printable Word-Match Game For Any Irish-Themed Occasion!

Now you can put your knowledge of Irish slang words to the test, while entertaining family and friends on St Patricks Day, an Irish-Themed birthday or wedding, or any other day! 
Our fun, printable word-match game can add Irish flavor to any fun occasion!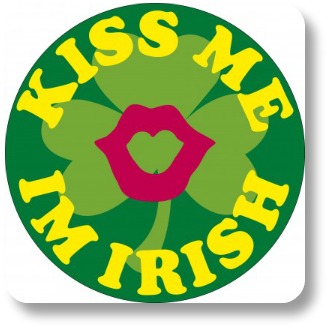 Try your hand at mastering our fun quiz below.  You can 'study up' in our sections on Irish Words and Irish Slang.

Simply match the Irish words on the left with their meanings on the right. The answers are at the bottom of this page.
Or, fill out our simple form to download a printable version of the quiz.  Create a simple contest with your party guests - the most correct matches wins an Irish prize!
That Was Fun!  What's Next?

A bit 'o knowledge about Irish words and phrases goes a long way to expressing your Irish side!
So what did you think of our Irish Slang Words game?
Drop us a note using our contact form, or use the comments section below, and let us know what you thought of the Irish Slang Words game!  Would you like to see more Irish games on Irish Expressions.com?
Visit one of our favorite partner websites, and learn a bit more about
Susan Byron, owner and author of the site is a resident of the West Coast of Ireland, and a terrific host and teacher as you learn more about the mysteries of the Emerald Isle.  We highly recommend her site!
So have a look!  Then come back and tell us what you though of it.
In the meantime, click on another topic above, and let's continue our journey of discovery into Irish culture and traditions, with Irish-Expressions.com!

Get Fun, Free Stuff from Irish Expressions
SIMPLY SHARE YOUR EMAIL ADDRESS to receive useful 'how to' ideas and fun activities, sent directly to your inbox.  No spam.  And we NEVER share your info with others.