"LOVE LOVE LOVE this site.  It is so informative. I will be married to an Irishman in the very near future and I'm trying to learn as much as I can of his culture.  Thank you for this site."
- Stacey from Ontario
Irish Expressions: Share Your Irish Side!

Love Ireland? We do too!

Here at Irish Expressions, we have one goal: to strengthen your sense of connection with Ireland, and help you express that connection in your day to day life, wherever in the world you may be!
Each page on this site is a celebration of Irish culture and lifestyle.  Each page offers fun and creative ways to express your passion for all things Irish.  This passion is what we like to call - your "Irish side!"
As you continue your journey with us, you will have the opportunity to share your favorite ideas and experiences with others. 
Publish your stories and memories online and share them with people you care about.  Tell the world about your Irish hobby or business.  Make new friends.  Get great advice.
Curious?  Excellent!  Read on!
We are Not The Only Ones!

Did you know that over 80 million people on this planet claim to have Irish heritage?  Over 2 million people per month search the web for Irish news, travel ideas, gift ideas and other information about Ireland.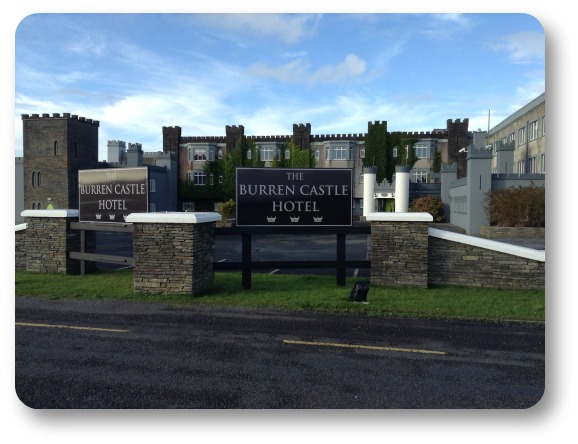 My own passion for Ireland began more than a decade ago, when I first had the opportunity to travel to Dublin on business.

Like so many others, I was overwhelmed by the beauty of Irish landscapes, the friendliness of the Irish people, the deliciousness (is that a word?) of Irish food, and the energy of Irish music.

I was hooked!

When I returned home I started looking for ways to express my new passion - which I now call my 'Irish side' - in my day to day life.  And to help others do the same.
And Irish Expressions Was Born!

Over the years, Irish Expressions has helped tens of thousands of people just like you and me to express their love of Ireland. 
These pages contain fun and creative ideas for sharing your own Irish side, through key moments and events such as:
Links inside these pages will take you to more information on Irish culture and lifestyle, and more ways to express your Irish side through:
Since my own first visit many years ago, I have made many journeys back to the Emerald Isle, each time capturing new ideas, images and stories to share with visitors to Irish-Expressions.com.
But MY experiences are only PART of the story...
Many of the best ideas come from visitors like you, who comment on these pages, share their own experiences and pictures, subscribe to our monthly newsletter and visit us on Twitter, Facebook and Pinterest.
So what is YOUR Favorite Irish Expression?
Do you have a favorite Irish family tradition? A delicious Irish recipe? A funny or touching Irish memory? A favorite Irish outfit? Advice to share with others, on the all-time best ways to show off their Irish side?

Delight your friends and raise your social media game by publishing your story on Irish-Expressions.com.

It's completely simple to do. Just follow the instructions below. And please include a picture or two!
Here is What Others Have Said!
Click below to see fun and creative ideas from other visitors.

Game of Thrones Tour

My son Michael and I recently had the opportunity to visit Northern Ireland tied to one of my business trips. While we were there, we hopped a Game …
Thanks for Visiting - Let's Keep Going!

I hope you will take a moment to Like us on Facebook (if you do!), check us out on Twitter, or follow us on Pinterest.
You can us our contact form to give us feedback, ask a question, request information on a new topic, or share your latest Irish adventure!

However you choose to share your Irish side, please enjoy your time with us.  I look forward to being your guide as you discover new and exciting ways to express your love of the Emerald Isle.
Slainte!
/SLAHN chuh/ (To your Health)
Bruce Grady and the team at Irish-Expressions.com
Get Fun, Free Stuff from Irish Expressions
SIMPLY SHARE YOUR EMAIL ADDRESS to receive useful 'how to' ideas and fun activities, sent directly to your inbox.  No spam.  And we NEVER share your info with others.

---
---