Irish Expressions: Share Your Irish Side!

Hello and Welcome to Irish Expressions!  We are So Glad You are Here!

Let's get right to it.  We built Irish Expressions for people who love Ireland, and enjoy finding creative ways to express our "Irish sides" – wherever we are in the world.
"LOVE LOVE LOVE this site.  It is so informative. I will be married to an Irishman in the very near future and I'm trying to learn as much as I can of his culture.  Thank you for this site."
- Stacey from Ontario

And as you will see, we make it easy and fun to do just that!
Each page tells an interesting story about some aspect of Irish culture and customs.
And each page offers creative ideas for using the information you just read, to share your Irish side with others.
Thanks to the ongoing contributions from our visitors, our collection grows larger and more entertaining every day!
Our Goal is to Provide You With...
An exciting online Irish experience, 24 hours a day, 7 days a week.
A dynamic community of Irish Expressions members, who love Ireland and enjoy sharing their stories and ideas with each other.
What Exactly Is an Irish Expression?

Our fun, free quiz will help answer that question!  Each answer is in the form of a picture, so you can have an Irish experience while you play!
Or If You Prefer to Look Around for Awhile...
START HERE!

Are you looking for an Irish joke, toast, proverb, limerick or any other form of Irish wit and wisdom?
Are you interested in expressing your Irish side through the clothing or jewelry you wear?
Are you looking for that perfect recipe that will give your next holiday or dinner party that special Irish flavor? 
B' BUM bum. Sorry bout that :-)

You'll find what you're looking for in the FOOD section above.
Or maybe you are looking for ideas to help you celebrate holidays, birthdays, and other occasions the "Irish way?"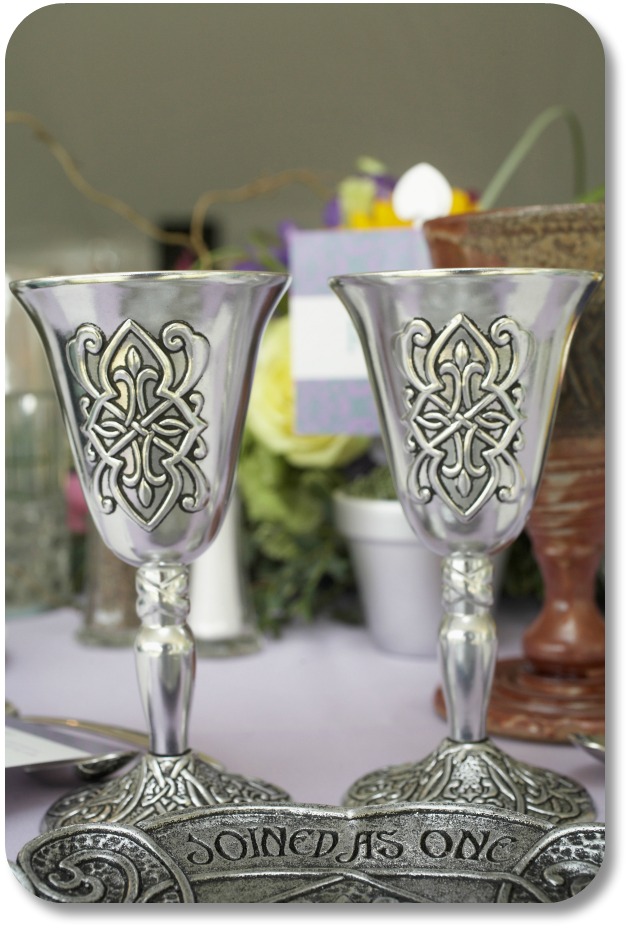 Look no further!  Information on IRISH HOLIDAYS, BIRTHDAYS, WEDDINGS and other occasions is only a click away!

Or maybe you were looking for fun, interactive, and FREE ways to have an immediate Irish experience, wherever you are?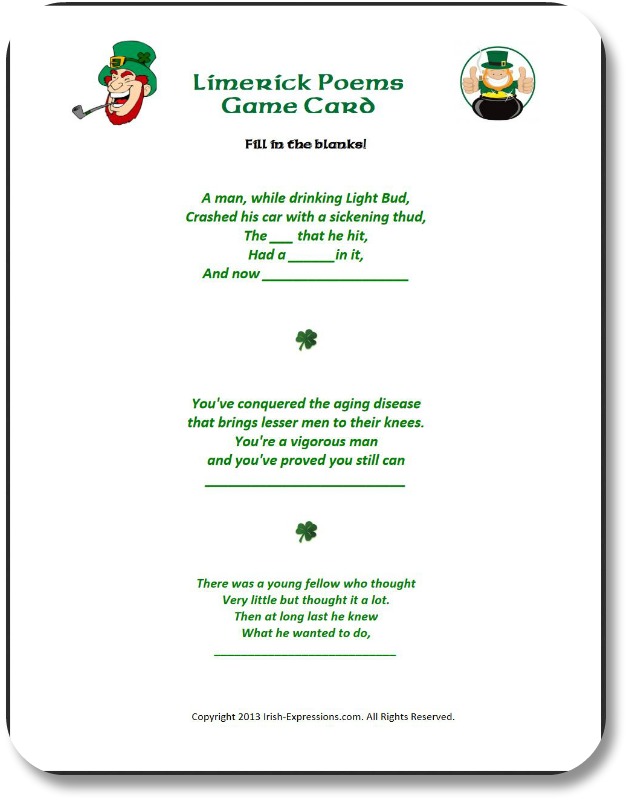 Click here to find free, downloadable puzzles, games, quizzes and other fun things… Find your favorite topic and enjoy!
Whatever you choose to do next, I thank you for visiting!  I hope you will choose to connect with us, in whatever way is most interesting to you. 
We look forward to meeting you soon.
Bruce Grady and the team at Irish-Expressions.com.
PLEASE SHARE US WITH YOUR FRIENDS

YOU CAN FIND US ANYTIME ON ...