Irish Love Quotes: Impress that Special Someone with Adoring Irish Words!

We find our Irish ancestors to be extremely quotable!  Irish love quotes are one of the best examples. Most Irish sayings and quotations are witty, while at the same time deeply meaningful, and – occasionally - side-splittingly funny!

Here we share some of our favorites love sayings, suitable for Irish Valentine's day messages, Irish anniversary cards, Irish marriage proposals or any occasion calling for expressions of love and devotion.
Our Top 10 Irish Love Quotes and Sayings

Many of us would not automatically associate love and romance with Ireland.  Certain other European countries come to mind more often, don't they? 
But we Irish folk have our own way of expressing love, reflecting the many ups and downs of our cherished culture and history. 
Here are our top 10 love sayings from Ireland (in no particular order), ranging from the witty, to the sarcastic, to the deeply sentimental:
1. Love is like stirabout (porridge) – it must be made fresh every day.
2. There is no cure for love other than marriage.
3. Would you like to be buried with my people? (A rather unique way of proposing!
4. Love is an affliction that no herb can heal!
5. As the sun follows its course, may you follow me.
6. You are as light to the eye, bread to the hungry, and joy to the heart!
7. May your presence be with me, oh one that I love.
8. But the greatest love, the love above all loves, even greater than that of a mother, is the tender, passionate undying love – of one beer drunken slob for another…
9. Love him (or her) when they least deserve it, for that is when they most need it.
10.  A day lasts until it is chased away, but love lasts to the end of time.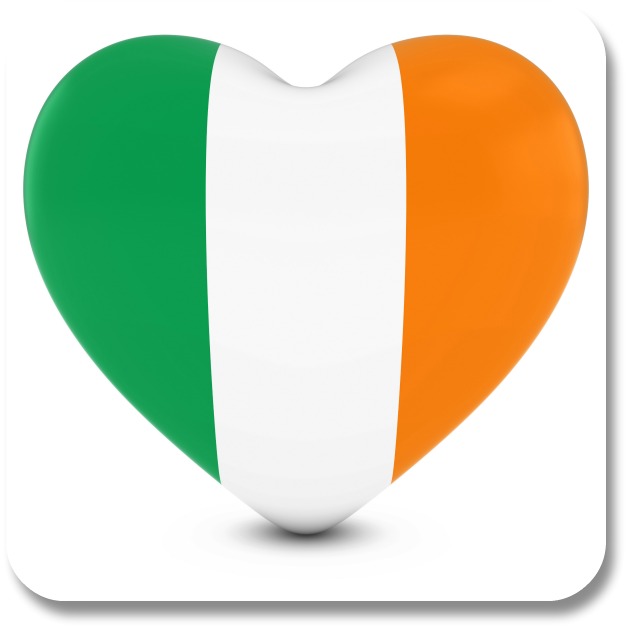 More Irish Sayings, Blessings and Quotations

Sharing Irish love quotes is a terrific way to express your Irish side.  For more examples, you can visit our Irish quotes page here.
And let's not stop with quotes - there are many other types of Irish Sayings to be discovered here!
By sharing Irish wit and wisdom with family, friends and strangers (why not!?), you bring your love for Irish culture to life.  Find even more examples of that here.

Meanwhile, thanks for visiting Irish Love Quotes!  Please stay in touch, using our contact form. 
We look forward to hearing from you!

Choose another topic above, and let's continue your journey with Irish Expressions.com!
PLEASE SHARE US WITH YOUR FRIENDS

YOU CAN FIND US ANYTIME ON ...