Irish Food Recipes: 10 Delicious Ways to Satisfy Your Hunger for Ireland!

Is there any better way to express your Irish side than serving Irish food recipes to friends and family? We can't think of one!
Here are 10 of our favorite mouth-watering recipes, with examples of Irish main courses, side dishes, desserts and drinks.
The fun facts and stories about Irish food come at no extra charge!
Want to See How Much You Already Know?

Ever wondered if you know enough about delicious Irish food recipes?  Take our fun, free Irish Food Quiz to find out!  
Every answer is in the form of a picture, so you get to 'see' a little bit of Ireland as you enjoy the quiz...
Then come back and brush up on the recipes you would like to know more about, using the links below!
So ... How Did You Do?

If you scored 80 or higher - congratulations!  You are a pro at expressing your Irish side through food!
If your score was in the 60-70 range, you are well on your way!  Brush up on your knowledge below, and then take the quiz again if you like (you can enjoy it as often as you want).
If you scored 50 or less - well, you have definitely come to the right place! :-)

Let's See Some Irish Food Recipes!

Serving Irish food is a perfect way to express our love for Irish culture.
We'll start with short descriptions of 10 of our favorite Irish foods.  Links inside each description will take you to the recipe itself.  Enjoy!
1 - Traditional Irish Stew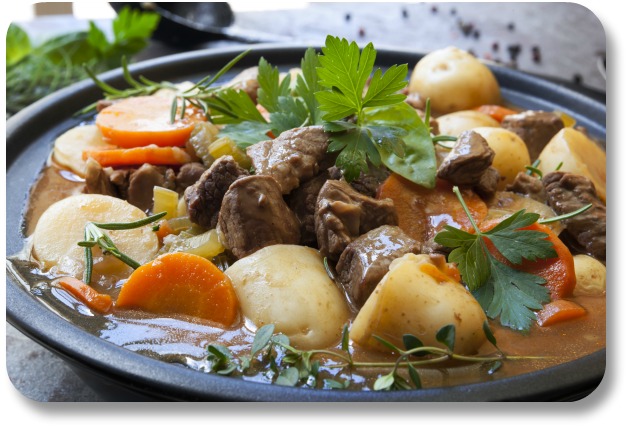 2 - Bangers and Mash
3 - Shepherd's Pie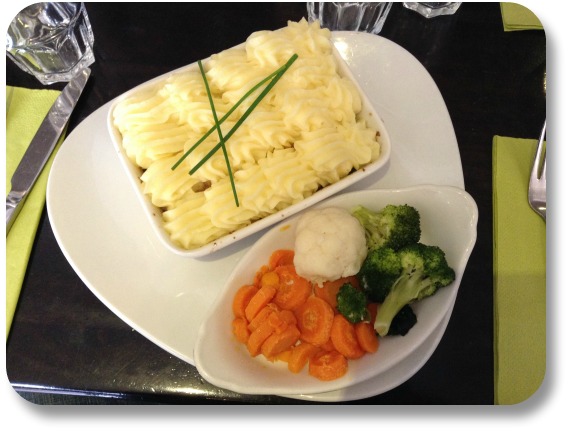 4 - Irish Soda Bread
5 - Irish Potato Soup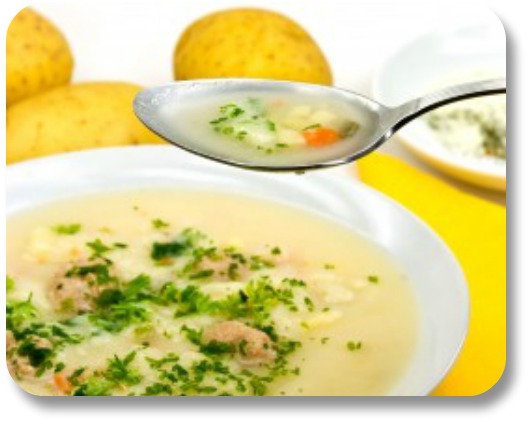 6 - Irish Boxty
7 - Guinness Chocolate Cake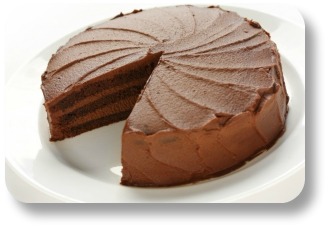 8 - Irish Apple Cake
9 - Irish Coffee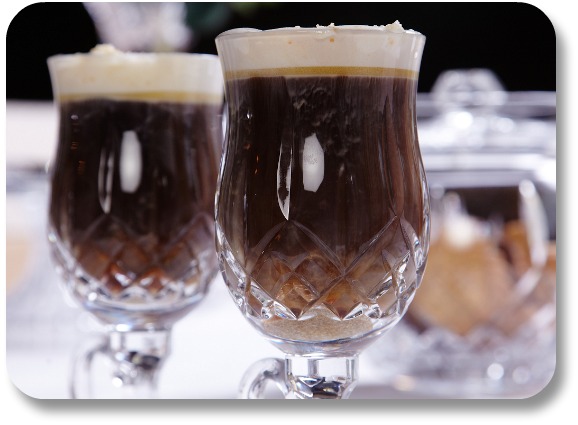 10 - Guinness Stout (Irish Beer)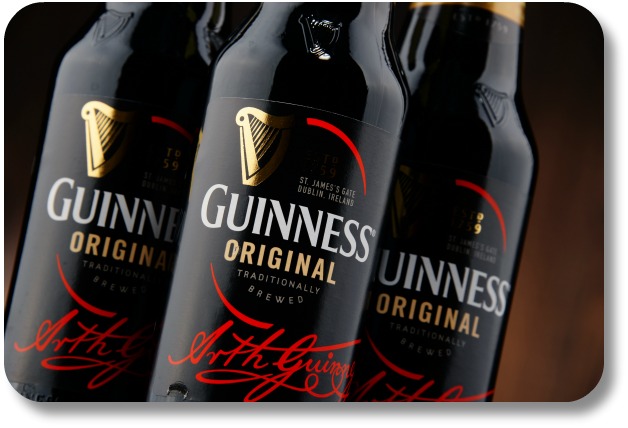 That Was Delicious!  What's Next?

At Irish Expressions,our our goal is simple: to provide you with a unique Irish experience, on demand, wherever you are in the world.
If you have enjoyed our section on Irish Food Recipes, you have probably been exposed to many of the most delicious flavors that Ireland has to offer!
Will that entice you to visit Ireland - or to return if you have already been? 
We hope so!  
But even if that is not possible, you can still enjoy the magic of Ireland in these pages.  Check out the links at the top of the page for simple instructions on how to explore Irish landmarks, enjoy Irish food, practice Irish customs, and much more!
You can also visit us on Facebook, Twitter or Pinterest to see amazing pictures and interact with amazing people who share a love of Ireland.
We would love to hear from you - please send us a note here and let us know how we are doing. 
Until then - thanks for visiting Irish Food Recipes!  Please continue exploring your Irish side at Irish-Expressions.com.
Want to Feel More Connected to Ireland?  Here's How!
At Irish Expressions we believe everybody – well almost everybody! - has an "Irish side."  So - how nice would it be to have access to a fun Irish experience, on demand, wherever you happen to be?

If you have enjoyed your experience with Irish Expressions so far, here is a simple, free way to stay in touch.
Never miss a post.  Tell us where to send your updates, featuring the latest information from Irish Expressions - and we'll take it from there!
Meanwhile, thanks for visiting!  I hope that we will meet someday, in person or online, and you can tell me about your own connection to the Emerald Isle.
Until then, best wishes -
Bruce Grady

PLEASE SHARE US WITH YOUR FRIENDS

YOU CAN FIND US ANYTIME ON ...