Irish Wedding Songs: There is No More Memorable Way to Express your Irish Side!

Are you planning an Irish wedding and looking for perfect Irish wedding songs? If so, you have plenty of company.
More and more people are finding ways to infuse Irish traditions into different aspects of their weddings. Among other things, having an Irish wedding means you'll want some Irish music to blend into your ceremony.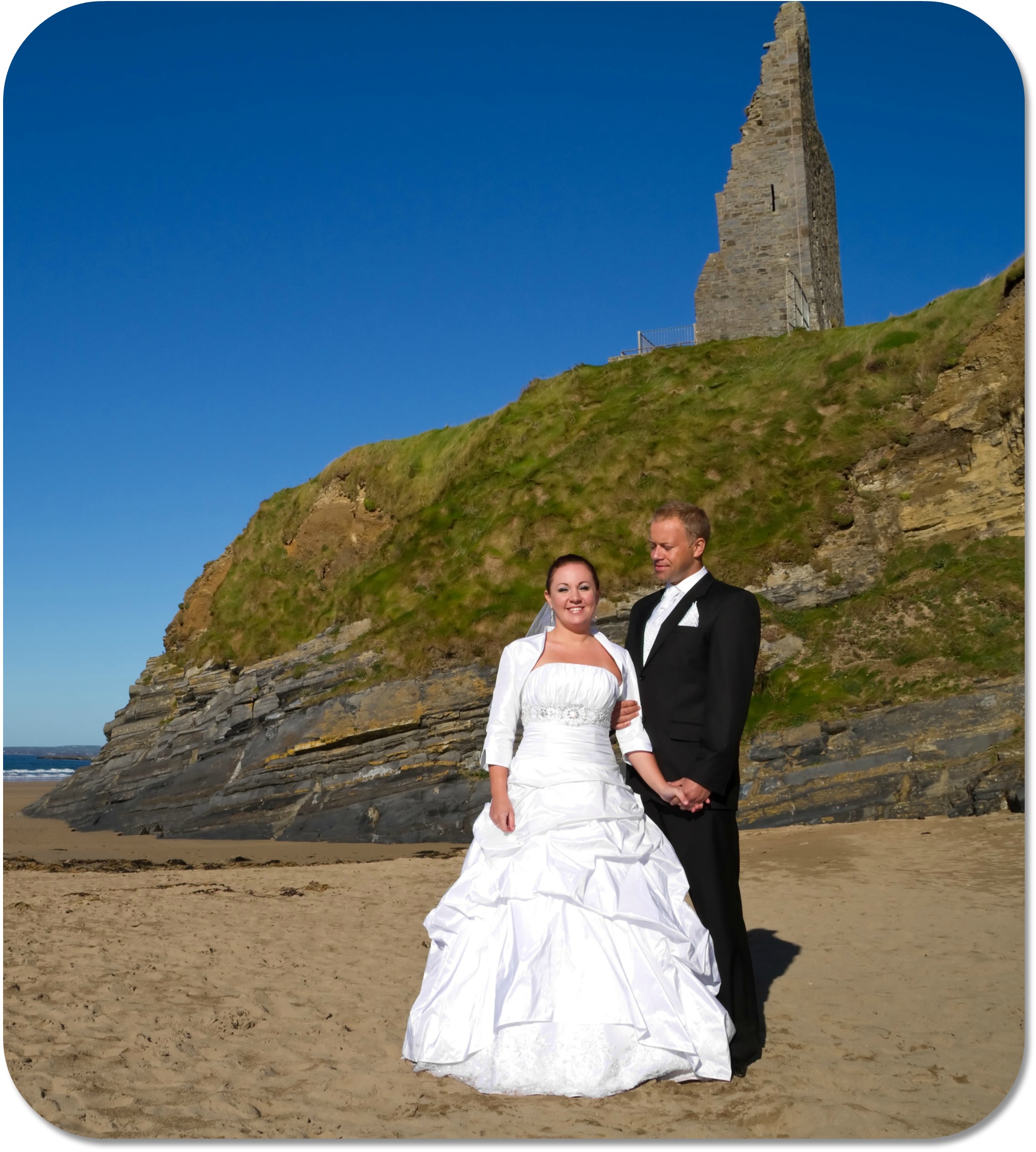 Here's some helpful information, including some specific suggestions. We even fill you in on our personal favorites for different parts of the typical wedding service.
Irish Wedding Songs: Preludes

The prelude establishes the tone for your entire wedding. They are played in the background as your guests are being seated and while they're waiting for the ceremony to begin.
Many couples having Irish weddings choose Spancil Hill, a traditional Irish folk song, Galway Bay, a soothing Irish air, the plaintive Irish ballad Only Our Rivers Run Free, or Down by the Sally Gardens, another traditional Celtic/Irish folk song.
Our favorite out of these is Only Our Rivers Run Free. It's beautiful and perfectly appropriate as an Irish wedding song.  Have a listen here (YouTube video).

Irish Wedding Songs: Processionals

A wedding processional plays as the bridesmaids and bride are entering the church and walking down the aisle. These are some of any wedding's most dramatic minutes, and choosing the right processional is an important decision.
Why go with music by Bach, Mendelssohn, Mozart, Handel, or one of the other traditional wedding processionals? Instead, choose an Irish song as your wedding processional.
Many Irish songs would be good processionals, but The Bride's Return, Scenes of Antrim, Carrickfergus, and The Meeting of the Waters are some frequent choices.
Scenes of Antrim is our favorite out of this bunch – it's uplifting without being overly jaunty for the solemnity and magnitude of this important moment.
Listen to this lovely song here.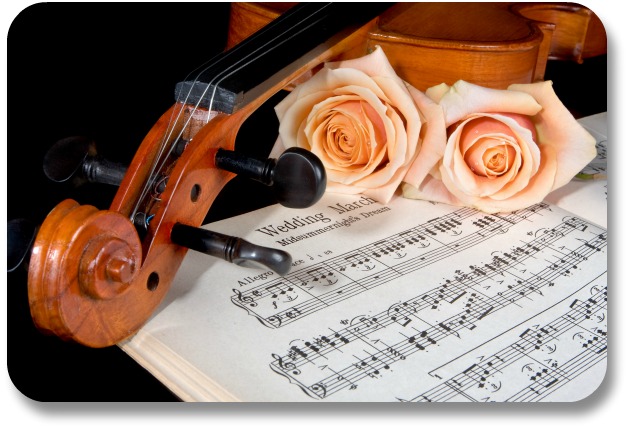 Irish Wedding Songs:  Interludes

Many Irish weddings (although not all) are Roman Catholic, and they usually include a complete church service, including Mass.
You may want to choose a song or two as background music for the interludes in your ceremony if you're having a Roman Catholic Irish wedding.
You Raise Me Up, with its music loosely based on Derry Air and its inspirational lyrics written by an Irishman, works really well for this purpose.
But our all-time favorite Irish song for interludes is the hauntingly beautiful Women of Ireland ("Mná na h-Éireann"), performed by Sinéad O'Connor (along with The Chieftains, she's one of our favorite Irish performers).
Some couples prefer to pass the interludes in their ceremony in silence. It's your choice, of course, but we'd go with Sinéad if it was our wedding.
Click here to hear what we mean!

Irish Wedding Songs: Recessionals

Ah, now we've come to the fun part! The solemnity of the ceremony is over, and all that's left is to walk down the aisle as husband and wife.
Wedding recessionals are generally upbeat (and sometimes rollicking) melodies that reflect the joy of the occasion, and Irish wedding songs used for this purpose follow that same general theme.
Calliope House, Give Me Your Hand and MacAllistrum's March ("Mairseail Alasdroim") – played beautifully by The Chieftains – are all popular Irish wedding recessionals.
Haste to the Wedding – played by The Corrs – is another popular Irish wedding recessional, and one of our favorites. Here it is for your enjoyment (YouTube video).



So what is YOUR Greatest Irish Wedding Experience?
Do you have a favorite Irish Wedding memory to share?

Impress your friends and raise your social media game by publishing your story on Irish-Expressions.com.

It's easy! Just follow the instructions below. And please include a picture or two with your story!
Want More Irish Wedding Ideas?

Playing Irish songs, during this precious moment in life, is a highly personal and memorable way to share your Irish side.
If you would like more information on Irish Wedding Traditions, you can find many more ideas and examples here!

Meanwhile, if you enjoyed this page, please take a moment to share your feedback about it, or any other part of our site. Use the comment section below, or our contact form here. 
Also, don't forget to register for our monthly newsletter (upper right corner of this page) to get regular updates and great ideas sent straight to your inbox!
It's as simple as entering your email address - we'll do the rest!
Thank you so much for visiting our page on wedding songs!  We hope you will continue to explore Irish culture and traditions, and to share your Irish side with our growing community at Irish Expressions.com!
PLEASE SHARE US WITH YOUR FRIENDS

YOU CAN FIND US ANYTIME ON ...