Irish Christmas Songs: Add These Beautiful Melodies to Your Holiday Irish Expressions!

We love Irish Christmas songs for their beauty and history. 
Christmas is so important among the people of Ireland that it is often a month-long celebration starting from 8 December of the current year until 6 January of the following year!
Here are some of the most important Christmas songs from Ireland.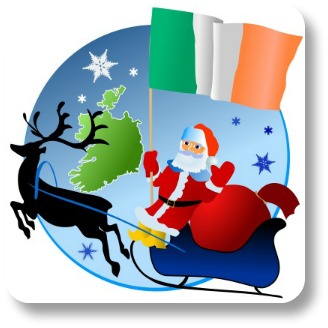 The Wexford Carol

Known among the Irish as Carúl Loch Garman or CarúlInis Córthaidh, is one of the oldest-known existing Christmas carols still sung today.
Its name comes from the place where it originally started - Enniscorthy, County Wexford - with its origins dating back to the 12th century.
It is also sometimes known by its first line, "Good people all this Christmas time."
The Wexford Carol has been sung only by males in past centuries.
Since the 1990s, however, females were allowed to sing the song, with the most notable examples being the Celtic Woman and Loreena McKennitt.
This Christmas carol has a universal theme - the nativity of Christ. This is one of the reasons why the Wexford Carol remains as popular as ever among the Irish.
Christmas in Killarney

This Christmas carol was a work of collaboration between James Cavanaugh, John Redmond and Frank Weldon.
It is of fairly recent origin - 1950 - but it is already considered a classic carol among the Irish.
But it is not just the Irish who are enamored of the song. Many foreign artists have recorded it including the likes of Bing Crosby in his Merry Christmas album, Ruby Murray, and Dennis Day as well as Bobby Vinton, Anne Murray, Barra MacNeills.
Christmas in Killarney has even been featured in the classic Christmas special, The Leprechaun's Christmas Gold. What is an Irish Christmas carol, after all, without a leprechaun?
Once in Royal David's City

A favorite Irish Christmas song, Once in Royal David's City was first written as a poem by Cecil Frances Alexander.
Its first publication was in "Miss Cecil Humphrey's Hymnbook for Little Children" in 1848. Its verses were then set to music by Henry John Gauntlett, an English organist, in 1849.
Since 1919, the carol has been used as the processional hymn during the Christmas Eve service at the Festival of Nine Lessons and Carols conducted at the King's College Chapel Cambridge.
The arrangement used was made by Dr. Arthur Henry Mann wherein the first verse is a solo, the second verse is sung by the choir and the third verse is sung by the entire congregation.
I Saw Three Ships

This Christmas carol originated from England but it has gradually become an Irish favorite. It is an old carol originating from the 17th century from Derbyshire.
According to one tradition, the three ships referenced in the carol represent the three ships that brought the relics of the biblical Magi to the Cologne Cathedral back in the 12th century.
Another theory about the song is that it refers to Wenceslaus II, the King of Bohemia, whose coat of arms was emblazoned "Azure three galleys argent".
Whilst Shepherds Watched Their Flocks By Night

Yet another favorite Irish Christmas song is the carol written by Nahum Tate, an Irishman who later became England's poet laureate - just another example of the great talent for words among the Irish.
It tells the story of the annunciation of the birth of Jesus to the shepherds tending to their flocks of sheep in the field, thus, the title.
The carol first appeared in New Version of the Psalms of David of 1696 and its words still remain to this day.
In fact, it is the only Christmas carol allowed by the Anglican Church to be sung during its services aside from the Psalms of David.
Its lyrics are based on the Gospel of Luke particularly Chapter 2, Verses 8 to 14. It can be sung in two ways, namely, Winchester Old in the UK and Handel area in the US.
So what is YOUR Favorite Irish Music Experience?
U2? Riverdance? Celtic Woman?

A rollicking night at an Irish pub you can't remember?

Come share your experience with others, by publishing your story on Irish-Expressions.com!

It's easy! Just follow the instructions below.
I Love Irish Christmas Songs!  Where Can I Find More?

Playing Irish music, particularly during the Holidays, is a wonderful, memorable way to express your Irish side.
For many more examples, you can visit our main section on Irish music here!  To spice a variety of holiday celebrations, visit our Irish holidays segment here.
Finally, if you would like zero in on Christmas, the place to do it is here in our section on Irish Christmas Traditions.
In the meantime, if you enjoyed Irish Christmas Songs, please take a moment to tell us so, using our comment section below. 
Or send us an email using our contact form here. 
By now I hope you have registered for our monthly newsletter (upper right corner of this page) to get regular updates and great ideas sent directly to you!  Just enter your email address - we'll do the rest!

And thanks again for visiting Irish Christmas Songs! 
Now, choose another topic to continue your exploration of Irish culture and traditions, and to share your Irish side with your growing community of friends at Irish Expressions.com!
PLEASE SHARE US WITH YOUR FRIENDS

YOU CAN FIND US ANYTIME ON ...