A History of Waterford Crystal: Uniquely Irish, Uniquely Beautiful, a Uniquely Irish Expression.

Here is a brief history of Waterford Crystal... 
In 1783, two brothers put their heads together and established Waterford Crystal in a busy Irish harbor town.
The brothers started their company with the express purpose of creating beautiful Irish crystal artwork and tableware.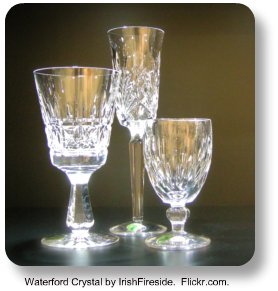 We think they succeeded admirably, because even after all these years, their product has an unsurpassed reputation for beauty, elegance, purity of color, style and overall excellence.
Today's Irish crystal is made essentially the same way it was back in 1783: by highly-skilled, Irish master craftsmen.
History of Waterford Crystal - What is Unique about It?

Glass- and crystal-blowing is a time-honored tradition on the Emerald Isle. Historical records prove that the Irish have been blowing glass since at least the 1300s.
Today, experts generally agree that Waterford is one of the top three brands of crystal in the world – if not the outright best.
Precise hand-cutting and an exceptionally high lead content give Irish crystal the clarity and sparkle which sets it apart.
Of course, the elegance of the design only adds to its uniqueness.
Whether you're buying for yourself or for another, look for this special product as an expression of your love for all things Irish.
Here are a few ways you can put the exceptional beauty of Irish crystal on display in your home.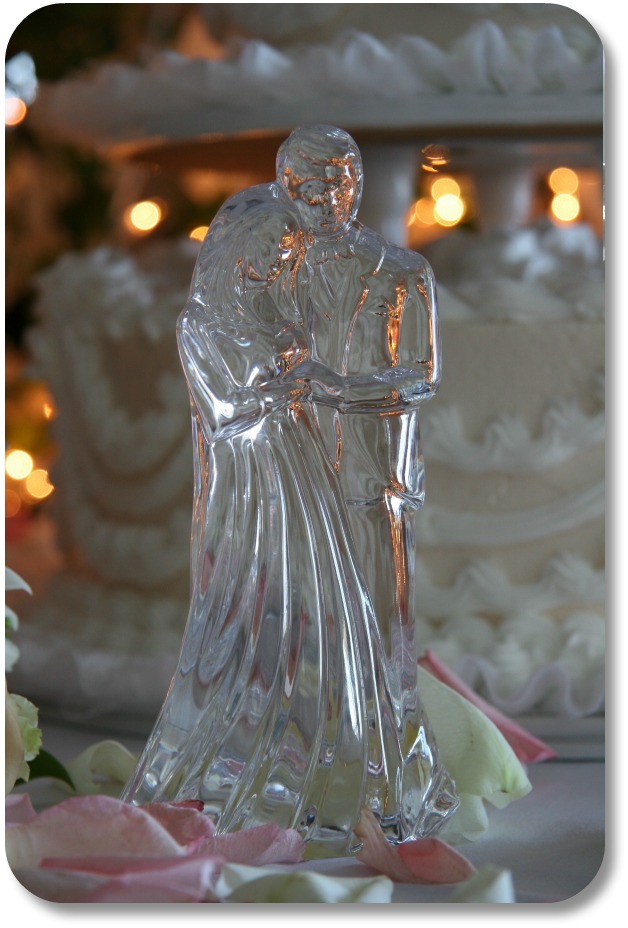 History of Waterford Crystal:  Give the Gift of Crystal

You can find this special Irish product in the form of stemware, barware or home décor objects.
It is an inspired gift for any wedding, anniversary, retirement, birthday or holiday,
For example, you could add a strikingly Irish touch to a St. Patrick's Day feast by setting your table with exquisite Waterford stemware.
After dinner, you could serve cognac in brandy snifters made by Waterford.
If you feel like going whole-hog Irish on St. Patrick's Day – or any other day, for that matter – try serving Guinness Stout or Harp Lager in Waterford pilsner glasses!
And the options don't end there.
In fact, a wide range of crystal cake plates, serving platters, salt and pepper shakers, cream-and-sugar sets, vases, candle-holders, centerpieces, clocks and other pieces are ready and waiting to join you in your home or be given as gifts.
They all have the classic Waterford quality – the kind that withstands the test of time.
Where to Find It

Obviously the most exciting way to learn about the History of Waterford Crystal is to visit the House of Waterford in southern Ireland!
If travel is not in your for-seeable future, a great alternative is their online location, which you can explore right here.
To purchase Waterford Crystal, or any Irish product for that matter, a great place to start is The Irish Store.

Beautiful!  Where Can I Find More?

Owning a few pieces of Waterford crystal is a great way to express your Irish side!  We find them to be good conversation starters, as well as lovely gifts.

And while we are on the subject of gifts, you can find many more creative Irish gift ideas here.

Meanwhile, if you enjoyed this brief History of Waterford Crystal, please take a moment to share your feedback about it, or any other part of our site, using our contact form here.
And thank you so much for visiting!  We hope you will continue to explore Irish culture and traditions, and join us on social media to share your Irish side with the growing community at Irish Expressions.com!
PLEASE SHARE US WITH YOUR FRIENDS

YOU CAN FIND US ANYTIME ON ...