Irish Beer Brands: Love Ireland? Love Beer? No Surprise, the Two Go Together Like...

Irish beer brands are among the most popular and recognizable in the world. 
Oh sure, there are many countries that 'could' argue their beer is the best, but you're here to explore your Irish side! 

And if beer is your thing, it's difficult to argue with the quality and iconic reputation of, for example, a Guinness Stout.
Not to mention a number of other fine Irish brews (actually we WILL mention them below, so read on!)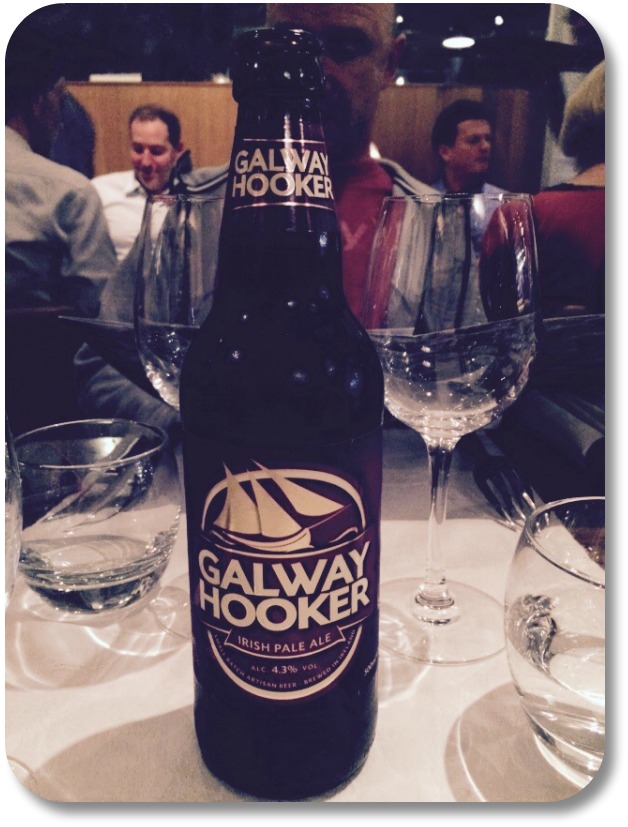 What's So Interesting About Irish Beer Brands?

Long ago, Ireland was actually better known for its ale, as hops were not native to the Old Country.
Hops was imported from England in the 1700s, and 1752 saw more than 500 tons of hops enter Dublin alone.
By the 1760s, hundreds of thousands of barrels were being produced, and the centerpiece of the Irish pub gradually shifted from ale to beer.
In 1901, almost 700,000 barrels of beer were exported from Ireland, putting the Irish on the map as one of the beer capitals of the world.
Best Beers from Ireland

There are a few that stand head and shoulders among the rest. The Irish tend to sell more lager than stout despite their reputation for being stout drinkers.
Here are a few Irish stouts and lagers you must try when in Ireland or anywhere around the world – beers for a true Irishman or Irishwoman.
Guinness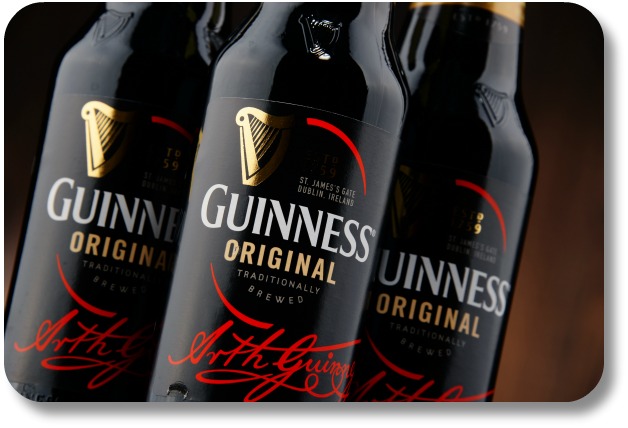 Guinness is of course the most famous Irish beer brand, as it exports to all countries around the world.
The iconic brand got its name from Arthur Guinness who ran a brewery in the 18th century.
The draught version of the brew is famous for the creamy head, produced by mixing with nitrogen as it is poured.

Smithwick's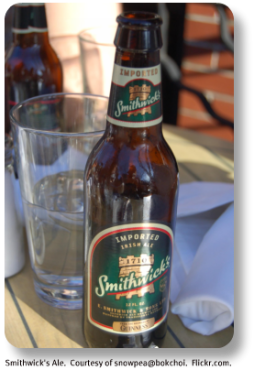 Red ale drinkers must also try Smithwick's Irish Red Ale.
This beer came from a Franciscan abbey brewery, and it is the king of red beers.
John Smithwick an orphan of the 17th century Irish Rebellion.  He set up shop in the brewery business in the early 1700s.
The business had its ups and downs over the ... er ... centuries, but continues to be one of the most popular and recognizable Irish beer brands.
And, by the way, one of my personal favorites.

Kilkenny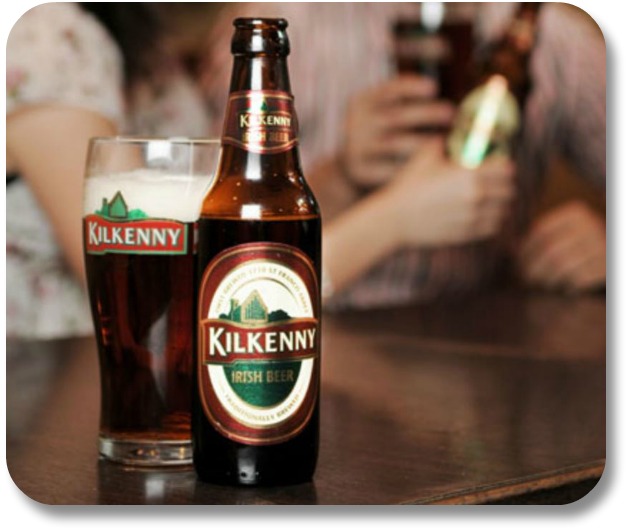 Photocredit - beerbeer.com
Creamy beer enthusiasts must try Kilkenny Irish Cream Ale, one of the best cream ales on sale anywhere in the world.
With a heritage many centuries old, today it is brewed by Guinness and owned by Diageo the world's largest producer of spirits.

Creamy and sweet, with just a touch of bitterness, this brew is consistently ranked among the top 10 Irish beers.
Harp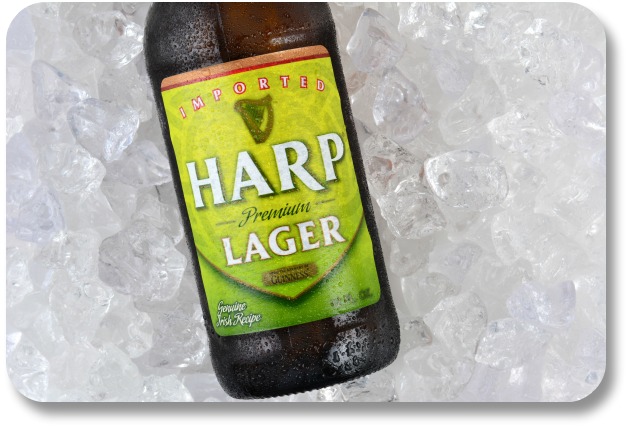 For those who love the traditional flavor of lager, Harp Lager made by the Great Northern Brewery is the best choice.
The brewery is owned by the same company that owns Guinness, so it's easy to find mixed packs with something for everyone.
Murphy's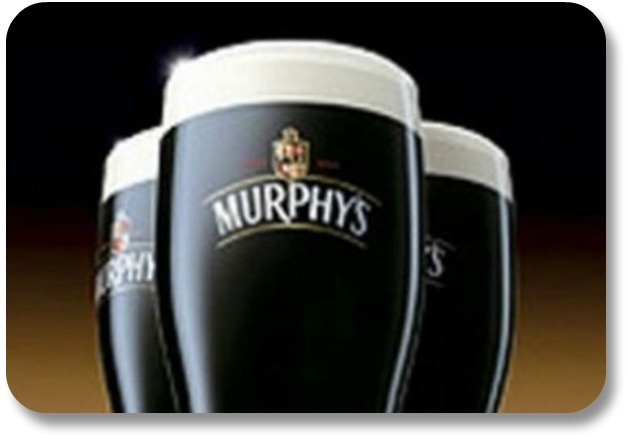 Photocredit - murphys.com
Another standout among great Irish beer brands is Muprhy's Irish Stout.
While Heineken bought and globalized the brand, rest assured that it is brewed with all the love and diligent negligence Irish breweries are famous for.

O'Hara's
Photocredit - Carlow's Brewing Company
O'Hara's Irish Stout is a recognized competitor for Guinness, but it holds its own as a microbrewery that is famous for making top-notch stout.
The coffee flavor and smooth feel of O'Hara's is what makes this stout a drink of choice, both for traditional Irish and those in other countries that look forward to getting a taste of true Irish beer.
Interesting!  Where Can I Learn More?

Glad you asked! :-)
A great way to learn about famous beer brands around the world is to visit our friends at beeradvocate.com.  One of the most authoritative sites of its kind, beeradvocate provides reviews for nearly all beer brands.

Beer is an important part of Irish culture, and enjoying Irish food and drink is one of our favorite ways to express our Irish sides.  For many, many more ideas and examples, visit our section on Irish food recipes here!
In the meantime, if you enjoyed this page in particular, please take a moment to share your feedback about it, or any other part of our site, using our comment section below.  Or send us an email using our contact form here. 
Make sure you register for our monthly newsletter (upper right corner of this page) to get regular updates and great ideas sent directly to you!  It's as simple as entering your email address - we'll do the rest!

Most of all, please continue to explore our beloved Irish culture and heritage, and to share your Irish side with the growing community at Irish Expressions.com!
PLEASE SHARE US WITH YOUR FRIENDS

YOU CAN FIND US ANYTIME ON ...