Clonmacnoise: 13 Reasons to Visit This Fascinating Ireland Monastery

You'll find the Clonmacnoise monastic site on the banks of the River Shannon, in County Offaly. The ruins of a cathedral that was built in the 6th century now stands on the site, and for hundreds of years it was the most important religious landmark in Ireland.  


The site is made up of several unique structures as well as a modern church.  It is a historic destination, offering an authentic sense of the history of Ireland.
To get to Clonmacnoise by car, you can take the M6 East from Galway or the M6 West from Dublin. Either way, it is a lovely journey across Irish countryside and won't take longer than 90 minutes.  
There's also a far less common way to get there: by boat! Since the landmark is right next to the River Shannon, some visitors arrive by boat for a unique way to experience the monastery.
Things to Know About Clonmacnoise Monastery

Here are some fun facts about this amazing Irish landmark.  Hopefully they will entice you to pay a visit in person!  But if that is not possible, you can always use them to impress your friends with your knowledge of one of the most-visited attractions in Ireland.
The literal translation of "Clonmacnoise" is "Meadow of the Sons of Nos."  (We have not been able to find what or who the 'Sons of Nos' refers to.  If you know, won't you please drop us a note at contact@irish-expressions.com?)
Clonmacnoise was founded by Saint Ciaran in what is now present-day County Offaly. St Ciaran predicted "many souls would go to heaven from this site" (orthochristian.com).  Today it is one of the most famous monastic sites in Ireland.  It is the burial site for many of the high kings of Tara.
Many people mistakenly believe that the location is just one church. In reality, it's made up of one cathedral, seven churches, three original high crosses and two round towers. 
The cathedral is the largest structure at the site, and it dates back to the 9th century. It is also where countless Irish kings and members of various royal families were buried. You can tour the graveyard to this day.
The site was destroyed and looted by the English garrison from Athlone in 1552.
As you walk the site today, you might be drawn to the beautiful Cross of the Scriptures (also called the South Cross), which stands at more than 12 feet tall. However, the one outside is actually a replica! The real one can be found inside at the Visitor's Centre.
Near the Chapel of Clonfinlough, you'll see a handful of large limestone boulders. Look closer to spot the Horseman's Stone, which boasts a number of carvings that are believed to depict aspects of ancient Gaelic inaugurations. 
Temple Connor is one of the newer structures, dating back to just the 18th century. The interior has been remodeled, which makes it somewhat less attractive to history buffs, but still impressive. If you want to attend a service at the site, you can do so at Temple Connor every Sunday afternoon.  
Other temples on the site, each adding to the fascinating history of Clonmacnoise, include Temple Doolin, Temple Dowling, Temple Hurpan and Temple Melaghlin.
Although the monastery is largely in ruin today, this was once a thriving and busy place. Some estimates reveal that nearly 2,000 people lived at Clonmacnoise during the 11th and 12th century, due largely to the strategic location of the monastery on the shores of the River Shannon.
There's a guided tour of the site, which is a great way to see as much as possible in just 30 minutes. Be warned that the guided tours can fill up quickly, especially in the summer months, so getting an early start is a smart move.
If you want to arrive by boat, start from Athlone town. The boat trip takes about 90 minutes in each direction, and there is spectacular scenery to enjoy along the way.
The monastery of Clonmacnoise is still a major centre of religion today. In 1979, Pope John Paul II famously included the landmark on his tour of Ireland, performing religious services and solidifying the Monastery as a must-see attraction in Ireland


Want More Irish Landmarks?
Taking a virtual tour of beautiful Irish landmarks is one of our favorite ways to enjoy an Irish experience, wherever in the world we happen to be!   Simply scroll to the bottom and share your email address with us.  Your information will be in your inbox in a matter of minutes!
I Enjoyed That!  Where Can I Learn More?
Great question! As you can see, exploring Ireland's amazing landmarks (either in person or online) is a fun way to enjoy an Irish experience and express your personal Irish side!

For more information of this kind, check out our section on Ireland sightseeing here!
In the meantime, if you enjoyed this page in particular, please take a moment to share your feedback about it, or any other part of our site. Simply send us an email using our contact form here.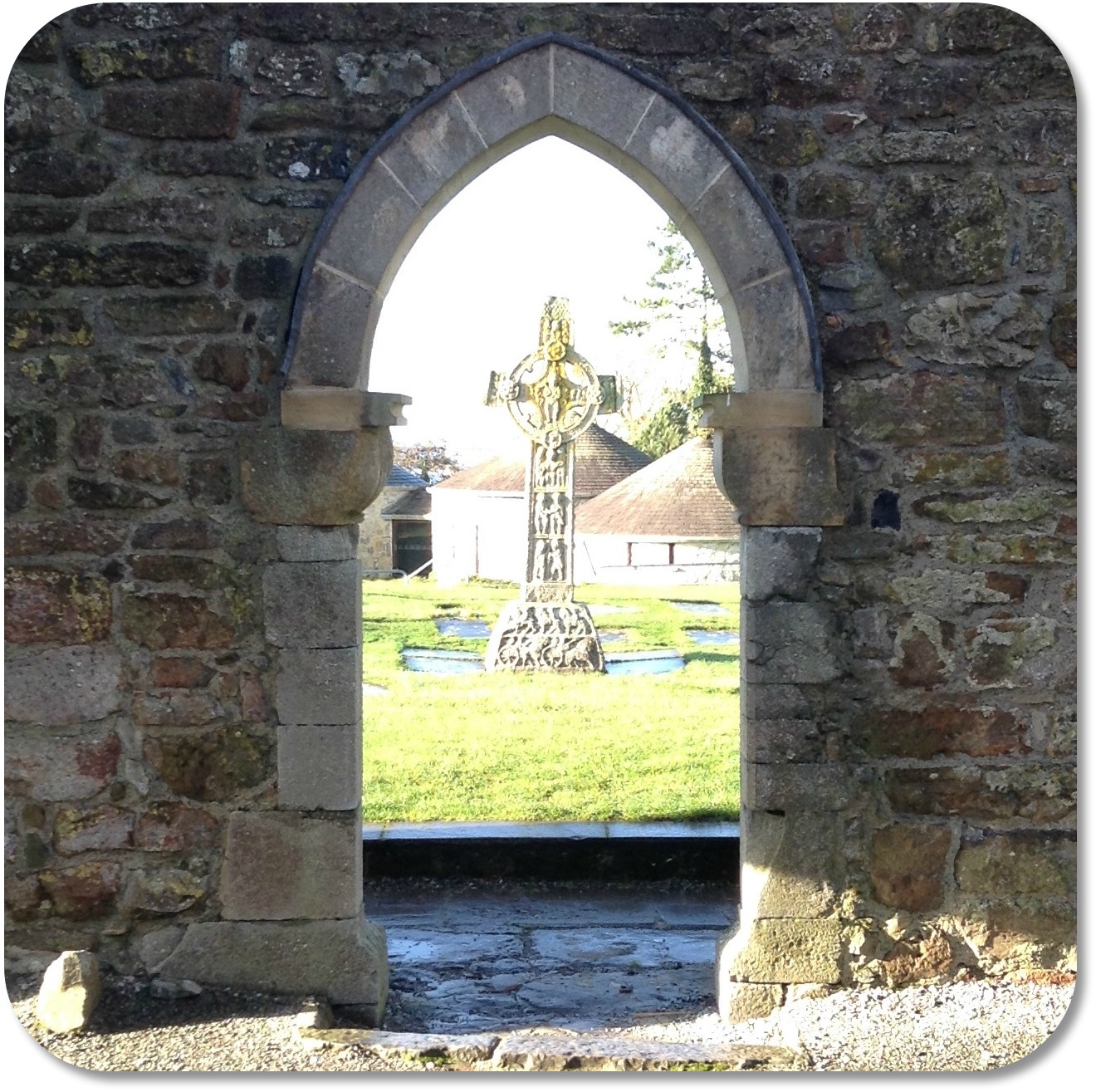 Want to Feel More Connected to Ireland?  Here's How!
At Irish Expressions we believe everybody – well almost everybody! - has an "Irish side."  So how nice would it be to have access to a fun, free Irish experience, on demand, wherever in the world you happen to be?
Over the years we have compiled many free, downloadable resources including lyrics, recipes, games, jokes, blessings and much, much more.  
Would you like to receive them ALL for FREE?  Simply share your email for instant access!
ENJOYING IRISH EXPRESSIONS?  PLEASE CLICK BELOW AND SHARE!