When Irish Eyes are Smiling Lyrics:
5 Fun Reasons to Sing Along!

When Irish Eyes are Smiling lyrics are a lighthearted tribute to the cultural mystique of the Emerald Isle.  When we hear it we are reminded of the irrepressible Irish spirit, full of laugher and joy even in the face of hardship.
Written just before a great famine, war for independence and a tragic civil war, When Irish Eyes are Smiling speaks of a more hopeful and innocent time. Tell us if you've heard it before:
There's a tear in your eye and I'm wondering why
For it never should be there at all
With such pow'r in your smile, sure a stone you'd beguile
So there's never a tear-drop should fall
Want to jump straight to the full When Irish Eyes are Smiling lyrics?  Tap here to see the complete song, along with  examples of our favorite performances.
Would you like to know a bit more about When Irish Eyes are Smiling lyrics?  Read on for some fun facts and information.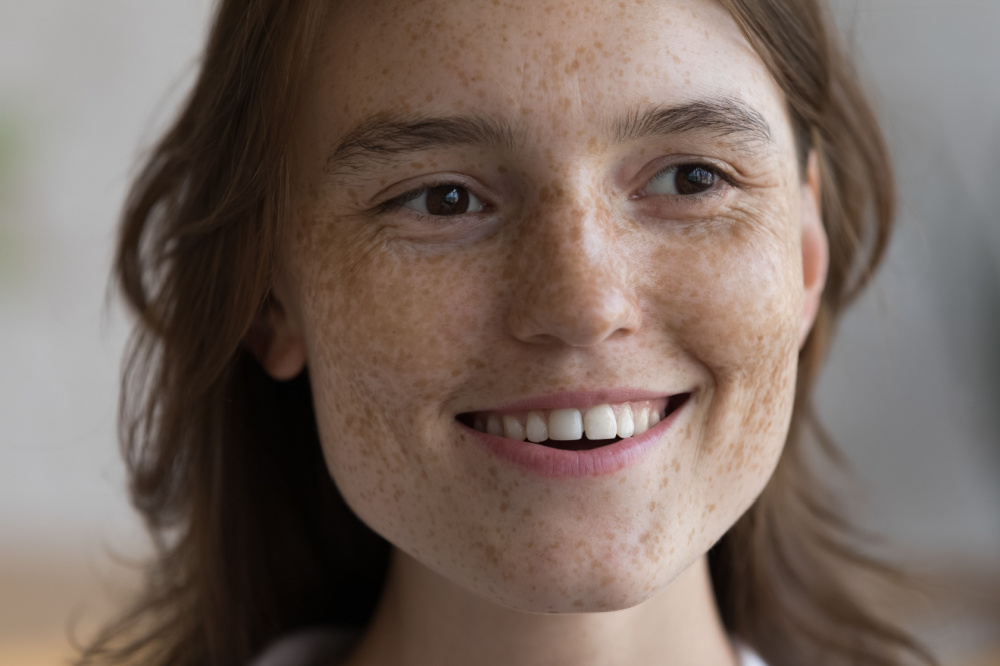 Things to Know About
When Irish Eyes are Smiling Lyrics

Here are five fun facts about the song.  Hopefully they will entice you to sing along next time you hear it!
By 'Irish folk song' standards, this one is relatively young - written 'just' a century ago.
It has been performed by innumerable artists, including Bing Crosby, Roger Whittaker and Frank Zappa.
As with many songs that have become Irish anthems, this one was not actually written by an Irish person - rather by an American with close family ties to Ireland.
The song has been played in many, many venues including being the opening song on the old radio show Duffy's Tavern.
In 1985 US President Ronald Reagan and Canadian Prime Minister Mulroney performed the song at what became known as the Shamrock Summit.  
When Irish Eyes are Smiling Lyrics
There's a tear in your eye,
And I'm wondering why,
For it never should be there at all.
With such pow'r in your smile,
Sure a stone you'd beguile,
So there's never a teardrop should fall.
When your sweet lilting laughter's
Like some fairy song,
And your eyes twinkle bright as can be;
You should laugh all the while
And all other times smile,
And now, smile a smile for me.
[Chorus]
When Irish eyes are smiling,
Sure, it's like the morn in Spring.
In the lilt of Irish laughter
You can hear the angels sing.
When Irish hearts are happy,
All the world seems bright and gay.
And when Irish eyes are smiling,
Sure, they steal your heart away.
For your smile is a part
Of the love in your heart,
And it makes even sunshine more bright.
Like the linnet's sweet song,
Crooning all the day long,
Comes your laughter and light.
For the springtime of life
Is the sweetest of all
There is ne'er a real care or regret;
And while springtime is ours
Throughout all of youth's hours,
Let us smile each chance we get.
[Chorus]
Lyrics: Chauncey Olcott & George. Graff Jr.
Music: Ernest R. Ball.
Date: 1912
Category: Irish Folk
Our Favorite Performance of "Irish Eyes"
Any review of When Irish Eyes are Smiling must include the silky smooth sounds of Bing Crosby.


Another Version - Which Do You Like Better?
We are big fans of the beautiful voices of the Irish Tenors.  What do you think of this version of When Irish Eyes are Smiling ?
How to Use When Irish Eyes are Smiling
Well obviously, the best way to express your Irish side using When Irish Eyes are Smiling lyrics is ... to SING!  Visit a favorite Irish pub that offers live music.  Involve your guests in a sing-along at your next St Patrick's Day Party.
Want More Irish Song Lyrics?
It is probably obvious - at Irish Expressions, we love Irish songs!  The music of the Emerald Isle brings people together, telling stories that touch every human emotion.
Learning the lyrics and singing these songs gives us a deeper sense of connection with Ireland, wherever in the world we happen to be!
We have captured 10 of our favorite Irish songs - like Danny Boy, Wild Rover and Red is the Rose in an e-book we call "An Illustrated Irish Songbook."
This fun, free guide is available to you to download.  Simply scroll to the bottom of the page and enter your email address to get instant access!
What's Next?
Folk songs like this one are an essential part of Irish culture and heritage. Even if you're not really into folk music, these Irish melodies tell fascinating stories that take you back to special times in Ireland's long and proud history. 
Sing them, listen to them, dance to them, to celebrate Irish culture and share your personal Irish side!
For more information of this type, you may want to pay a visit to our main section on Irish Song Lyrics.
And you enjoyed this page in particular, please share your feedback, opinions and stories with your Irish Expressions community!  You can do that by visiting us on Facebook.
Express Your Irish Side With Real Irish Gifts
A note from Bruce:
My friend Stuart Marley and his wife Meredith are the founders of Real Irish Gifts and Travel, one of the finest Irish-themed businesses I have encountered. They have been operating since 1999. 
Members of the Irish Expressions community (that's you!) get 15% off anything in their online store, 365 days a year.  Simply click on the link below and receive your discount automatically at checkout.  Enjoy!

Want to Feel More Connected to Ireland?  Here's How!
At Irish Expressions we believe everybody – well almost everybody! - has an "Irish side."  So how nice would it be to have access to a fun, free Irish experience, on demand, wherever in the world you happen to be?
Over the years we have compiled many free, downloadable resources including lyrics, recipes, games, jokes, blessings and much, much more.  
Would you like to receive them ALL for FREE?  Simply share your email for instant access!
ENJOYING IRISH EXPRESSIONS?  PLEASE CLICK BELOW AND SHARE!