Irish Christmas Sayings: Share your Christmas Spirit the Unmistakably Irish Way!

Christmas is one of our most cherished holidays, and Irish Christmas sayings are some of our most cherished Irish expressions!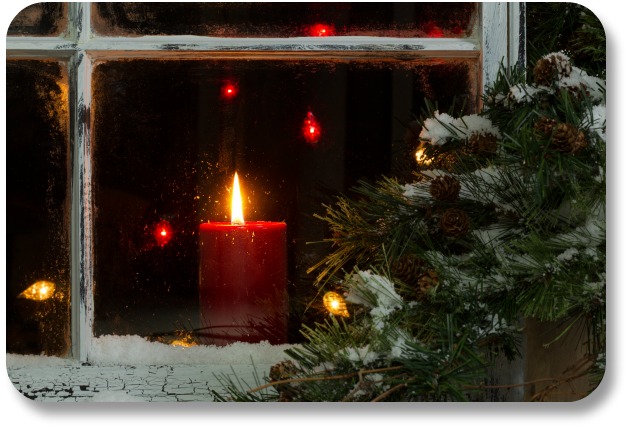 Familiarizing yourself with Irish Christmas proverbs and sayings is a sure way to add life and cheer to your holiday season.
If you would like general information about Irish sayings, you can visit our main section on Irish sayings here...
Meanwhile, here are some of the most popular and memorable Christmas sayings from Ireland...
Irish Christmas Sayings:  Blessings

We Irish have composed some really beautiful holiday quotes and blessings ...
We use them on Christmas cards, in our e-mails or even when we are giving the people we love their Christmas presents.
Irish blessings focus on good luck, health, prosperity and harmony inside the family. Here is one of our favorites: 
The light of the Christmas star to you
The warmth of home and hearth to you
The cheer and good will of friends to you
The hope of a childlike heart to you
The joy of a thousand angels to you
Love and God's peace to you
For many more examples, visit our Irish Christmas Blessings page here.

Funny Irish Christmas Sayings

Many of us associate Irish people with a unique sense of humor.
On occasions it is spicy, other times witty, sometimes just side-splittingly funny!
Needless to say, Irish humor does not hold back when it comes to Christmas.
To make your seasonal celebrations even more enjoyable, try one of these!
May the Lord hold you in his hands and never clench his fist too tight.
May your neighbors respect you, troubles neglect you, the angels protect you and heaven accept you.
***
May you have warm words on a cold evening, a full moon on a dark night and the road downhill all the way to your door!
***
Bless your little Irish heart and every other Irish part!
Irish Christmas Proverbs

Our Irish ancestors were wise folk, and they have created a lot of wonderful proverbs through the years.
Some of these are perfect for Christmas because of the spiritual and life-shaping, such as love, family and wisdom.
A Turkey never voted for an early Christmas.
***
Hope is the cure for all misery.
***
Good times, good friends, good health to you and the luck of the Irish in all that you do.
Traditional Irish Christmas Songs

Irish Christmas Limericks

Irish Christmas limericks sum up the sense of humor and wisdom of the Irish people.
This Christmas, you can use limericks to demonstrate your love of Irish heritage and to spice up the festivities. 
Memorize and share them, write them down and insert them in party favors, or choose you limericks for Christmas and have them printed on personalized greeting cards. 
The choices are endless!
For more information and examples of catchy Irish limericks, click here!
And to help you choose the the perfect limerick for your holiday occasion, visit Irish Christmas limericks here!

Want More Irish Sayings?
It is probably obvious - at Irish Expressions, we love Irish wit and wisdom!  The age-old sayings of the Emerald Isle bring people together, making us laugh, love and sometimes shed a tear.
Learning Irish sayings gives us a deeper sense of connection with Ireland, wherever in the world we happen to be!
We have captured many of our favorite Irish sayings in an e-book called "77 Favorite Irish Sayings."  In it you will find Irish proverbs, jokes, limericks, blessings, quotes and more!
This fun, free guide is available to you to download.  Simply scroll to the bottom of the page and share your email address for instant access!
Thanks for Visiting!  What's Next?

Written and spoken words are an essential part of Irish culture and heritage. Share them during special occasions, to celebrate Irish culture and express your personal Irish side!
For more information of this type, you may want to pay a visit to our main section on Irish Sayings here!
And you enjoyed this page in particular, please share your feedback, opinions and stories with your Irish Expressions community!  You can do that by visiting us on Facebook or Twitter.
Meanwhile, thanks for visiting Irish Christmas Sayings! Now let's click on another topic above and continue expressing your Irish side at Irish Expressions.com.
Want to Feel More Connected to Ireland?  Here's How!
At Irish Expressions we believe everybody – well almost everybody! - has an "Irish side."  So how nice would it be to have access to a fun, free Irish experience, on demand, wherever in the world you happen to be?
Over the years we have compiled many free, downloadable resources including lyrics, recipes, games, jokes, blessings and much, much more.  
Would you like to receive them all for free?  Simply share your email for instant access!
ENJOYING IRISH EXPRESSIONS?  PLEASE SHARE!