Irish Dancing:  Beautiful, Athletic, Captivating, and Unmistakably Irish!

Ireland is magical, there is no better way to describe it. And Irish dancing, with its captivating beat and social energy, is sure to enchant you.
Dancing in Ireland has a long, rich history. Traditionally it was a way in which Irish friends and neighbors would meet at the crossroads of their village to spend a day and evening socializing.
Today it is a wonder to experience this form of dance, either by trying it yourself or by experiencing a Irish show such as the spectacular Riverdance, guaranteed to inspire you to explore your own Irish side.
Irish Dancing Overview:  The Step Dance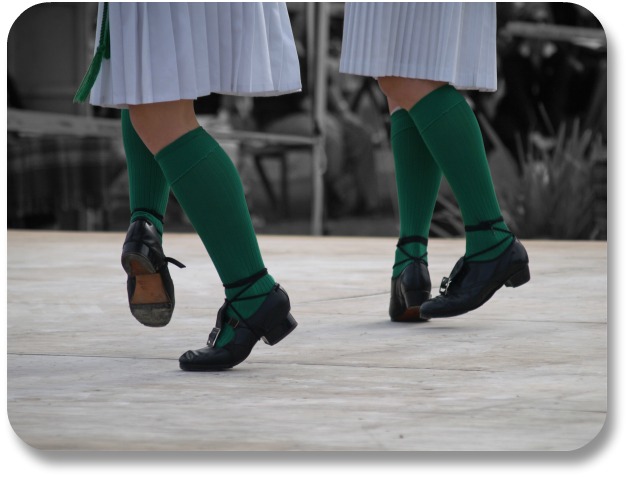 The most recognizable type of Irish dance is called the step dance.
There are several theories about the iconic posture used during a traditional step dance.

One theory is that a master teacher asked his students to stand tall, stiff, with hands in fists, to accentuate the complex, intense movements of the feet.
It caught like wildfire and many other teachers and students quickly adapted to this form.
The Irish Jig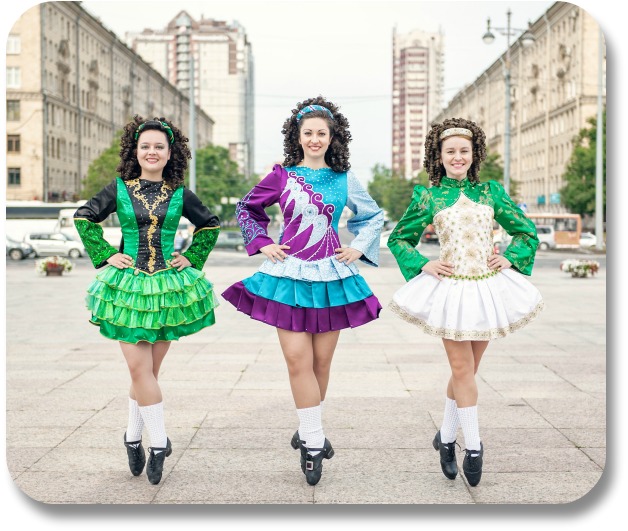 The Irish jig is a form of step dance, typically performed in 6/8 time, characterized by rapid steps and hops. 
It is truly joyful dance form, traditionally accompanied by Celtic fiddle music, and performed during happy occasions such as festivals and weddings.

 The Riverdance Phenomenon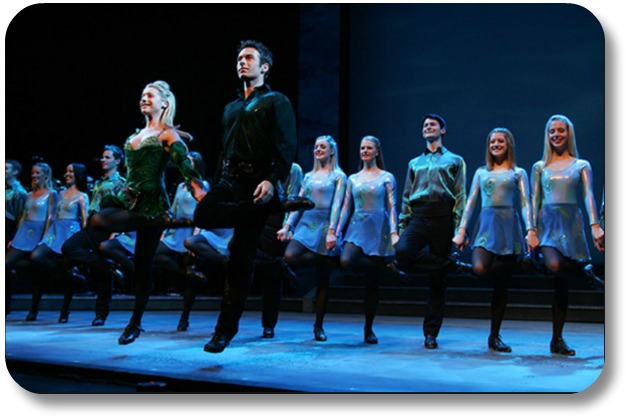 The show Riverdance really brought the international spotlight to the traditional Irish step dance.
It originated in 1994 after a performance at the Eurovision Song Contest.
A story told through Irish dance, it teaches us about the Irish people and culture.
Social Dancing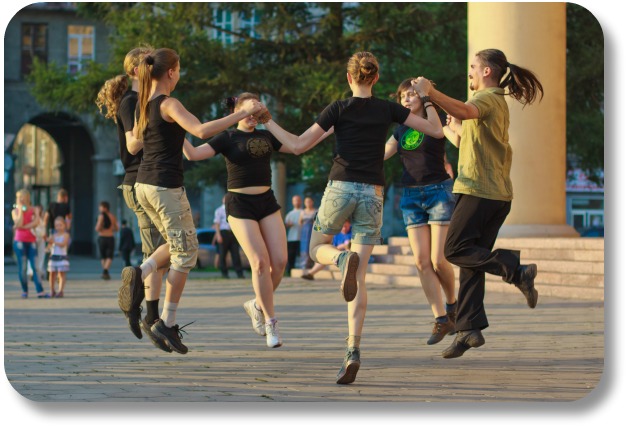 Another form of popular Irish dance is called Social Dancing and involves multiple couples, performing a set of dance steps together or in a group.
The music sometimes has a singer calling out the next step in order to make it more enjoyable for newcomers.
If you have the opportunity to partake in this type of Irish dance it will get your blood pumping and make you feel all around good.
Where Can I Find More on Irish Dancing?

Great question!
We regularly scan the internet for fun, interesting performances and blog posts.  We share what we find on Facebook, Twitter, Pinterest - and right here!
Come back often for our most recent discoveries!
We love this performance from Innova Irish Dance Company!

Want More on Irish Music and Other Irish Expressions?

Having partaken - without skill of any kind - in many Irish dance opportunities, I can say from first hand experience what an exhilarating experience it is!
A wonderful way to express your Irish side!  And a truly fun way to celebrate Irish culture and traditions.
For more on Irish music, we recommend a visit to our main Irish music pages. 
Meanwhile, if you enjoyed this page, please take a moment to share your feedback about it, or any other part of our site, using our contact form here. 
And please continue to explore Irish culture and traditions, and to share your Irish side with the growing community at Irish Expressions.com!
PLEASE SHARE US WITH YOUR FRIENDS

YOU CAN FIND US ANYTIME ON ...