November Ideas for Sharing Your Irish Side!
"Ingredients, skill and equipment are not so important to good cooking as a lively interest in human beings."
                                                            – Famed Irish Food Writer Maura Laverty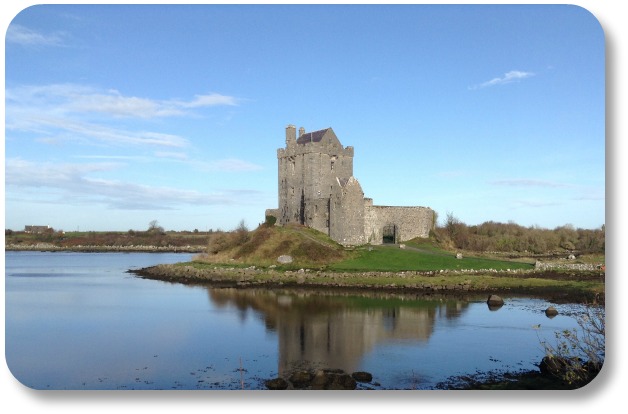 Once Hallowe'en souls are put to rest and November rolls around thoughts naturally turn to Christmas in an Irish household.

Before the pre-Christmas season takes hold, it is time to start planning the feast to come, especially the preparation of the traditional fare of puddings and fruitcake which punctuate the yuletide season.

A long-standing tradition is Stir-Up Sunday, whereby five weeks before Christmas the last Sunday before Advent is dedicated to 'stirring up' the Christmas pudding, with all those present taking a turn to stir the rich mixture clockwise while making a wish.  The deep-flavoured treat is then stored for the main event on Christmas day, to be set aflame with brandy and brought to the table.

If Christmas pudding is not for you then more modern alternatives to the traditional pudding can offer the theatre on the day in a more palatable dessert, and come in forms such as rocky road puddings, sticky toffee bombes and ice cream 'puddings' - but for the purists the tradition of gathering the dried fruits and beginning the preparation on Stir-Up Sunday is a ritual which will always be on the calendar.

Ireland in November
November is a wonderful time to visit Ireland, to experience Stir-Up Sunday and other holiday traditions in person. But as a member of our Irish Expressions community, you know it is possible to express your 'Irish side' wherever you are in the world!

One way to share your love of Ireland, particularly this time of year, is through gift hampers stuffed with authentic Irish Food.  Our friends at Irish Taste Club have many options to choose from.  Simply click the image below for more information:

ENJOYING IRISH EXPRESSIONS?  PLEASE SHARE!