Free Downloadable Irish Party Games: Entertain Your Guests With Fun Irish - Themed Activities!

Irish occasions call for Irish party games!  We love dreaming up entertaining ways to express our Irish sides, especially with groups of friends and family in social settings. 
Here we offer several games of the free / homemade variety.  You can download them, print them, copy them to your heart's content.
Having a St Patricks day party?  Entertain your guests with a Limerick Poems Game, with the prize going to the individual or team who writes the best limerick!

Or how about an Irish-themed birthday party?  Have your guests play an Irish Slang Words Match Game and give a prize to the contestant with the highest score. 
Having an Irish-themed bachelor or bachelorette party?  Fill in the blanks in an Irish Sayings Quiz (over bottles of Guinness) and be prepared to laugh until you cry!
Ready to learn more about Irish party games?  Let's go!
A Limerick-Writing Game

Here is a fun game with many possible variations.  The core idea is: write the funniest limerick poem. 
You can play the game in teams (our favorite) or you can play the game individually (raffle-style) by handing in your answers.
Both versions involve an answer-card containing sample limericks with important words left out. 
The trick is to fill in your own words to produce the funniest, most creative, most memorable limericks. 
The winner(s) get a prize (with an Irish theme of course).
To have a closer look at our free, downloadable Limerick Poems Game Card, visit us here!
Irish Slang Word-Match

If you have never come in contact with Irish slang, you are in for a treat!
And if you have had that experience, like us, you probably recall at least a moment of confusion (or maybe a whole evening of it).

Never fear - our favorite Irish Slang Words game is here!
In this fun Irish party game, you match Irish slang words with their meanings. 
The individual or team who makes the most correct matches wins the game and gets a prize!
To learn more about our free, downloadable Irish Slang Words Game, visit us here!
Irish Sayings Quiz

This one is similar to the Irish Slang Words game, but in this case individuals or teams seek to complete famous Irish sayings by filling in missing words.
Think: Mad Libs meets St Patrick's Day!

It is absolutely possible to get a perfect score.  All answers can be found somewhere on Irish-Expressions.com. 
If you don't want to work that hard, you can download the answers - but what fun would that be?!
Play it individually or play it in teams - it is great craic either way!

To download the free, printable Irish Sayings Quiz Game Card (and the answers), visit us here!

By popular demand!  Here is an entertaining way to share your Irish side - Funny Irish names!
Imagine: your guests arrive to your party, and are handed a game-card that shows them how to generate an funny Irish name for the evening.
Your friend John Doe (aka: Stewie O'Wooly) uses his funny Irish name to enter the party raffle and wins a holiday fruitcake!
Click here to learn more about our funny Irish names game, play it for yourself, and download a printable version for your next Irish occasion!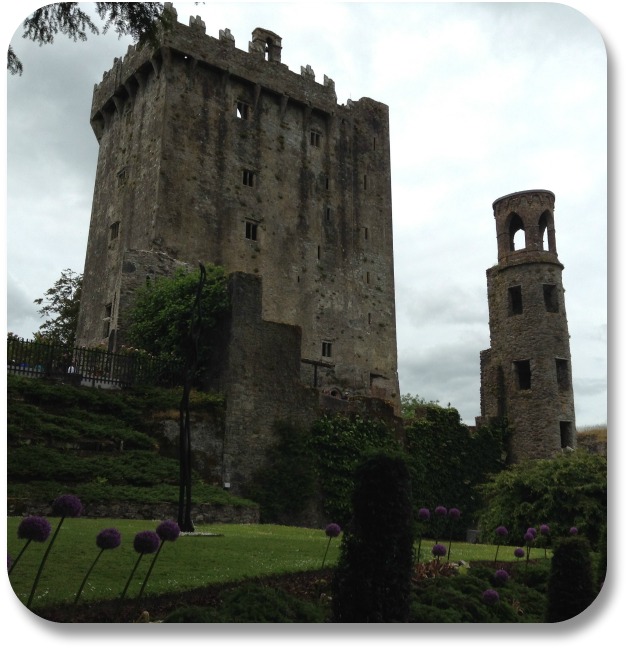 This quiz is a favorite with members.
It is simple and entertaining to play.
A time limit makes it challenging, but you can play up to three times and see yourself improve!
All answer choices are in the form of images, so you get a visual 'feel' for Ireland as you explore Irish food.
Irish Music Crossword Puzzle
Think you know your Irish Music?

Want a fun puzzle to test your Irish Music knowledge, or add a special challenge to your next Irish occasion?

Try our Irish Music Crossword Puzzle!


Brief, yet challenging, this puzzle will give you 20 clues, covering Irish music celebrities, songs and instruments.

The free download below will provide you with a printable copy of the puzzle AND the answers.



I'm Hooked on Irish Party Games!  Where to Now?

Playing Irish party games is one of the most entertaining ways to express your Irish side!  It can be even more fun when you design the game yourself!
If you enjoyed this page, please take a moment to like and share us below.
Feel free to share your feedback about this page, or any other part of our site, using our contact form here.
And thank you so much for visiting! 
Now choose another topic to continue exploring Irish culture and traditions, and to share your Irish side with the growing community here at Irish Expressions.com!
PLEASE SHARE US WITH YOUR FRIENDS

YOU CAN FIND US ANYTIME ON ...